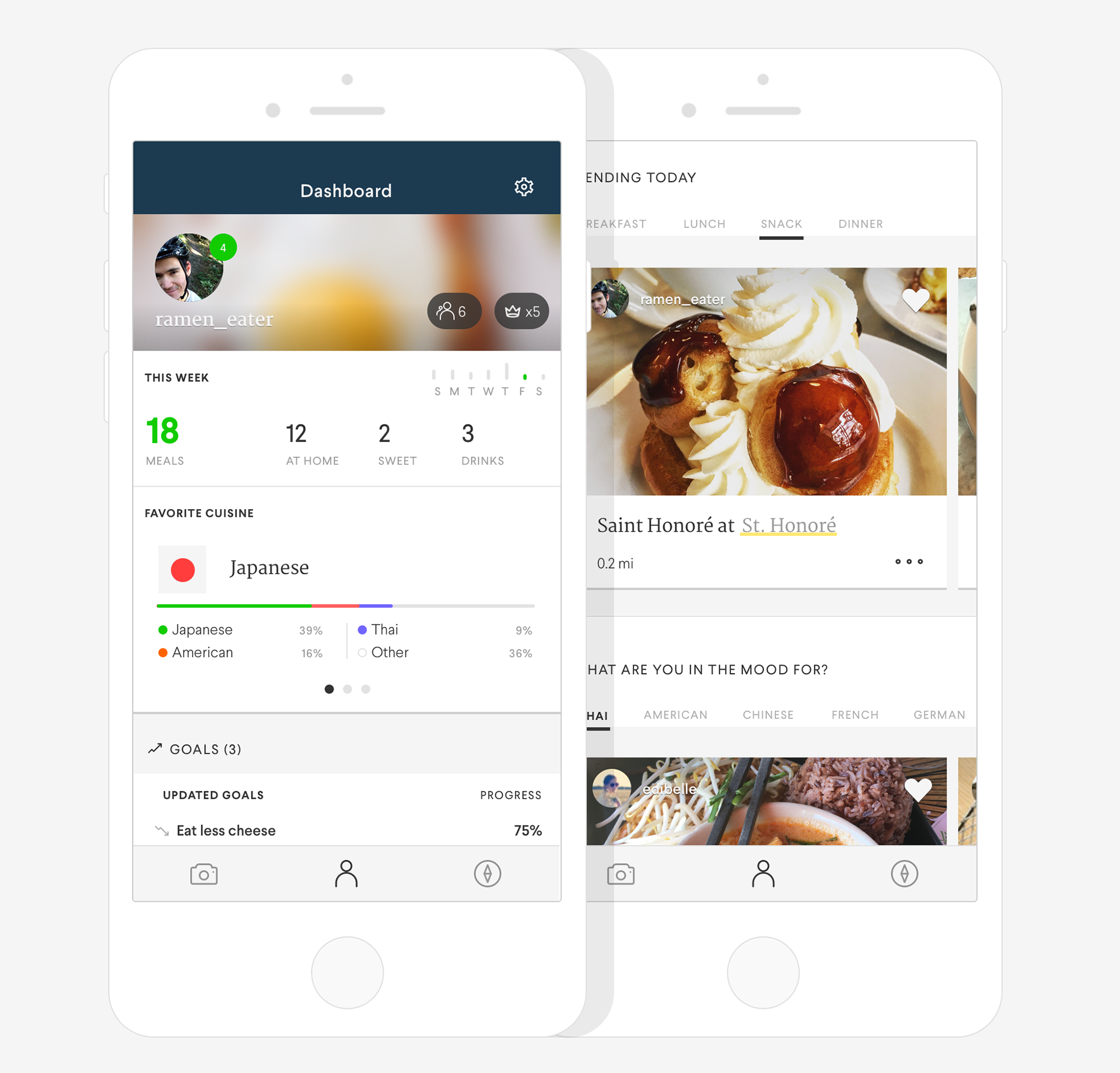 What is Foodlist?
Foodlist enables food-lovers to 
record meals, understand their diet, and discover great food nearby.
Target users
The Foodie
— Photograph meals, show them off to the world.
The Home Chef
— Food creation is a fleeting art. Record your creations in a meaningful place. Did you know you've baked chocolate chip cookies 27 times?
The Diet-conscious
— Arm yourself with data, use it for self-improvement.
The Casual Explorer
— Crowd-source recommendations around town.


Photo library
Insight
Half your photo library consists of food you ate at random places around the world, but they're all mixed up with pictures of people, places, and things. You know that streetside ramen you had at 2am in Tokyo about 3 months ago? Good luck finding it.
Solution 
Foodlog replaces the phone camera roll as a food-only library. Thanks to meta tags, finding and sharing the right photos is fast and easy.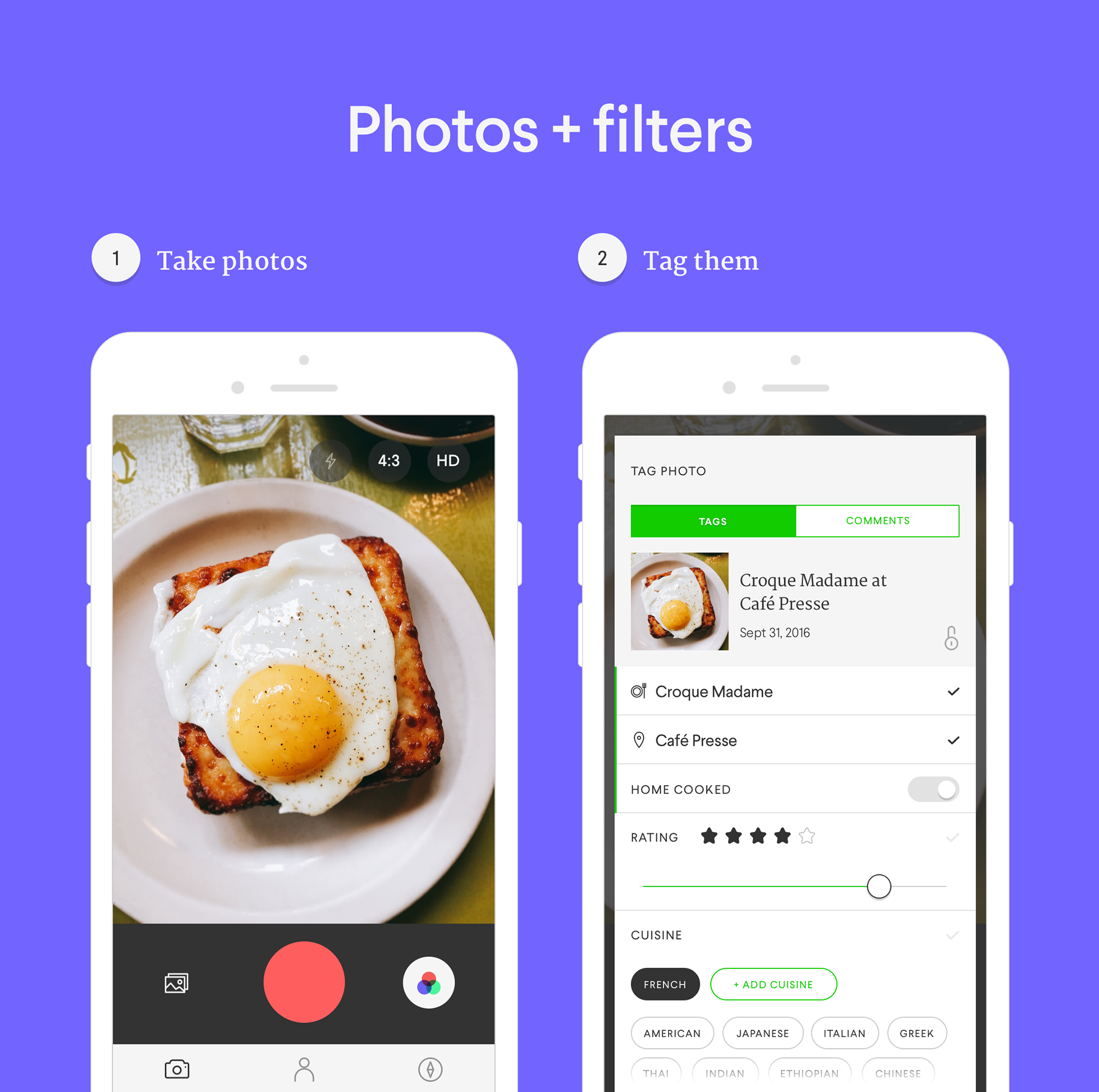 Diet apps require too much micro-management. Tracking one's diet becomes tedious and users may lose interest.
Solution
Foodlog tells you what you ate and when, not how many calories you should be counting. Getting an overview of your diet is as simple as taking a photo and giving it some tags. Soon enough, patterns emerge, and the story of your food life unfolds. Foodlist gives you the power to change it. 
Set diet goals:
Choose from preset goals or make your own.
Create a bucket list:
Add dishes to a Bucket List so you don't forget! Get notified when you're in the area.
Get medals:
The more you post, the more credibility you gain.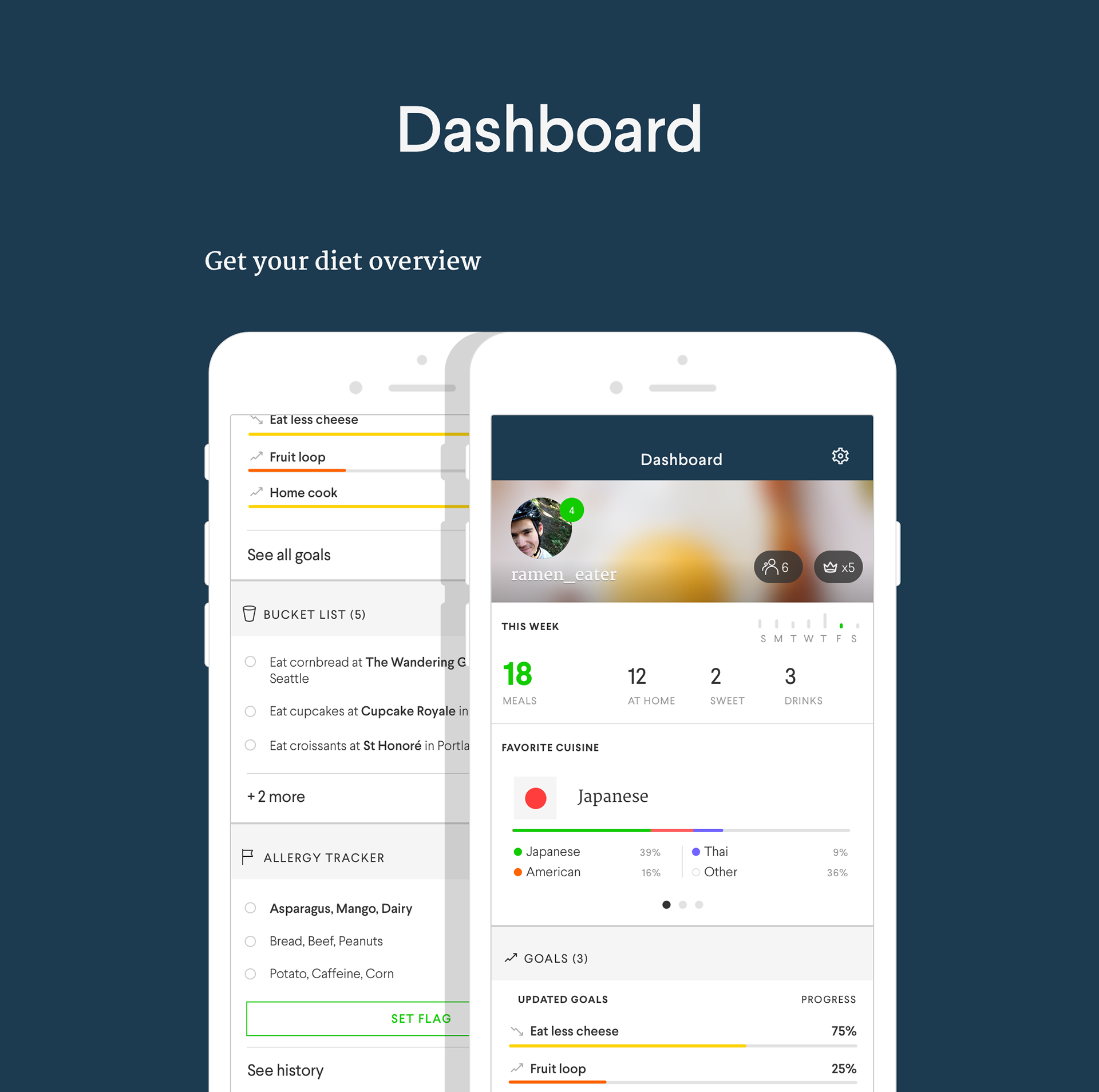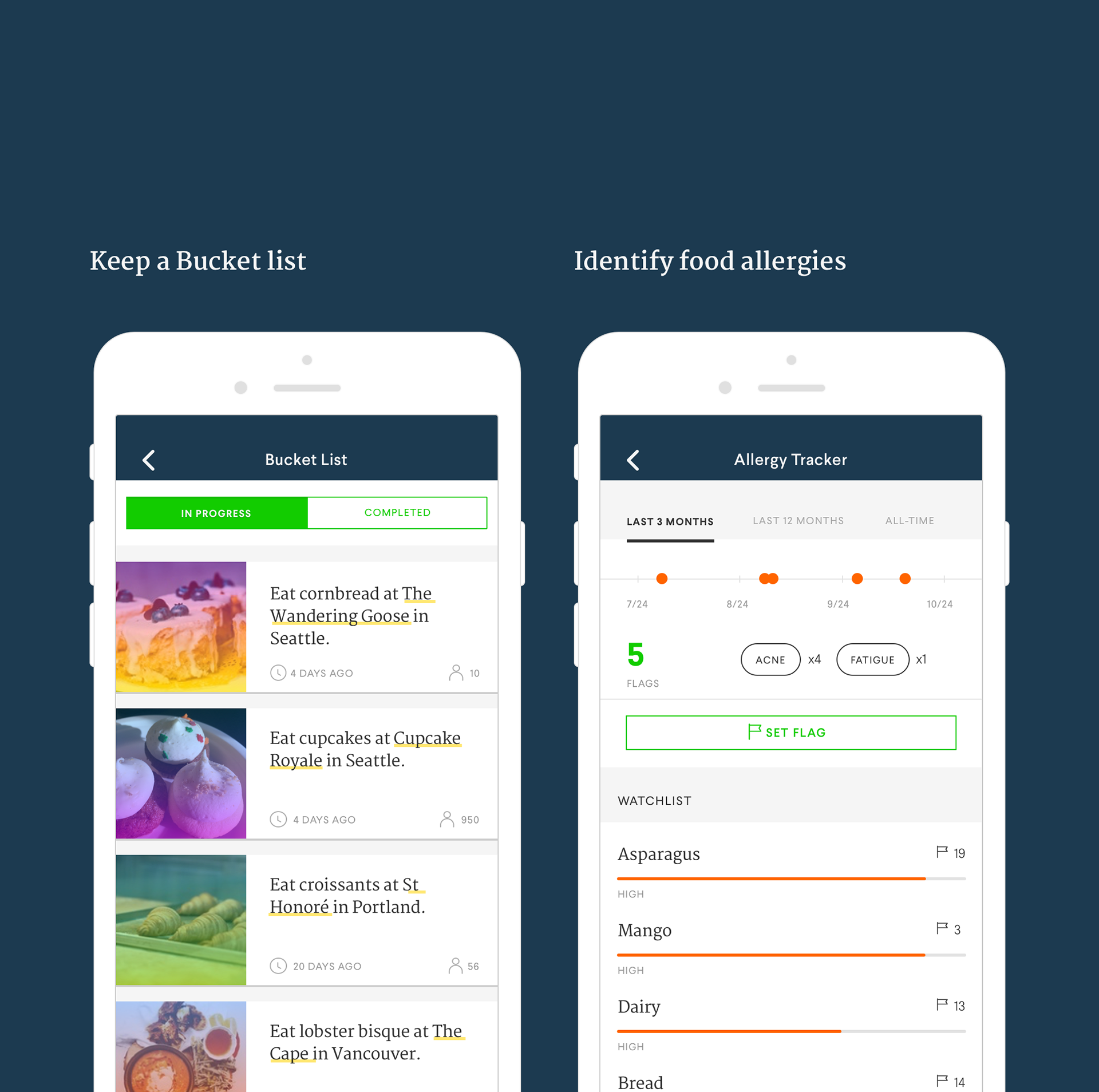 Discover
Insight
Maybe you don't want to read random person's overlong rant about a grumpy waiter or how bad parking is; you just want to know where to find the best Pad Thai.
Solution
Foodlog focuses purely on individual dishes. It shows you every Pad Thai tagged in your area, ranked by rating and popularity.